Carolyn Baird
Meet Carolyn G. Baird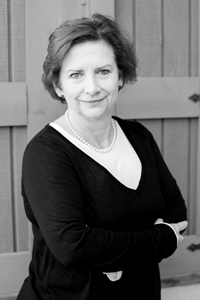 Email:
carolyn@jonesfirm.com
Assistant:
Patti Milford
864-224-3474
Email: patti@jonesfirm.com
Carolyn has been a lawyer since 1976. She is a graduate of Duke University. She attended graduate school at Vanderbilt University before attending the University of Kentucky College of Law.
After attending law school, she clerked for the Kentucky Court of Appeals. She and her late husband Dr. Gregory Baird moved to Anderson, South Carolina after his graduation from medical school in 1978. She has lived in Anderson County ever since then.
She joined the Jones Law Firm, PA in 1983. Over the years, Carolyn has developed experience in a variety of areas of law, and she continues to practice in family court, and in the court of common pleas.
Carolyn's experience includes the following:
Probate court litigation in all areas including estates, protective proceedings and trust matters, Family Court with an emphasis on adoptions including interstate adoptions both private and agency related, Estate planning and administration including will contests, trust disputes, fiduciary disputes, and conservator and guardian appointments.
Practice Areas
Protective Proceedings and Trust issues
Family law (adoptions, divorces, separate support and maintenance, custody and preparation pre-nuptial and separation agreements)
QDRO drafting
Real Estate Matters (heir property, partition actions, foreclosures, and Cancellation of bonds for title)
Business Litigation (corporation and LLC matters)
Education
Duke University, BA Trinity College 1973
Vanderbilt University Graduate School 1974
University of Kentucky, JD 1976 with honors
Memberships
University of Kentucky Law Review 1975-76.
Order of the Coif University of Kentucky College of Law, 1975-76
Supreme Court of Kentucky, 1977
South Carolina Bar Association, 1979
United States District Court for the District of South Carolina, 1979.
United States Court of Appeals, 1979
Anderson County Bar Association, Current President